Carlmont

High School




Class of 1966
35,249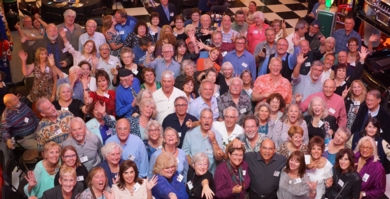 We had a wonderful reunion! More pictures to come. You can add pictures (jpg please)
Hello, Fellow '66 Carlmont Classmates!
I hope you are all well and safe during these unsettling times. Obviously, we will have to wait until??? to plan our next reunion.
I have a friend from class of '68 who wants to know if the T-wing was built when we entered our freshman year. Does anyone know and/or remember?
Thanks.
Sue (Steiner)